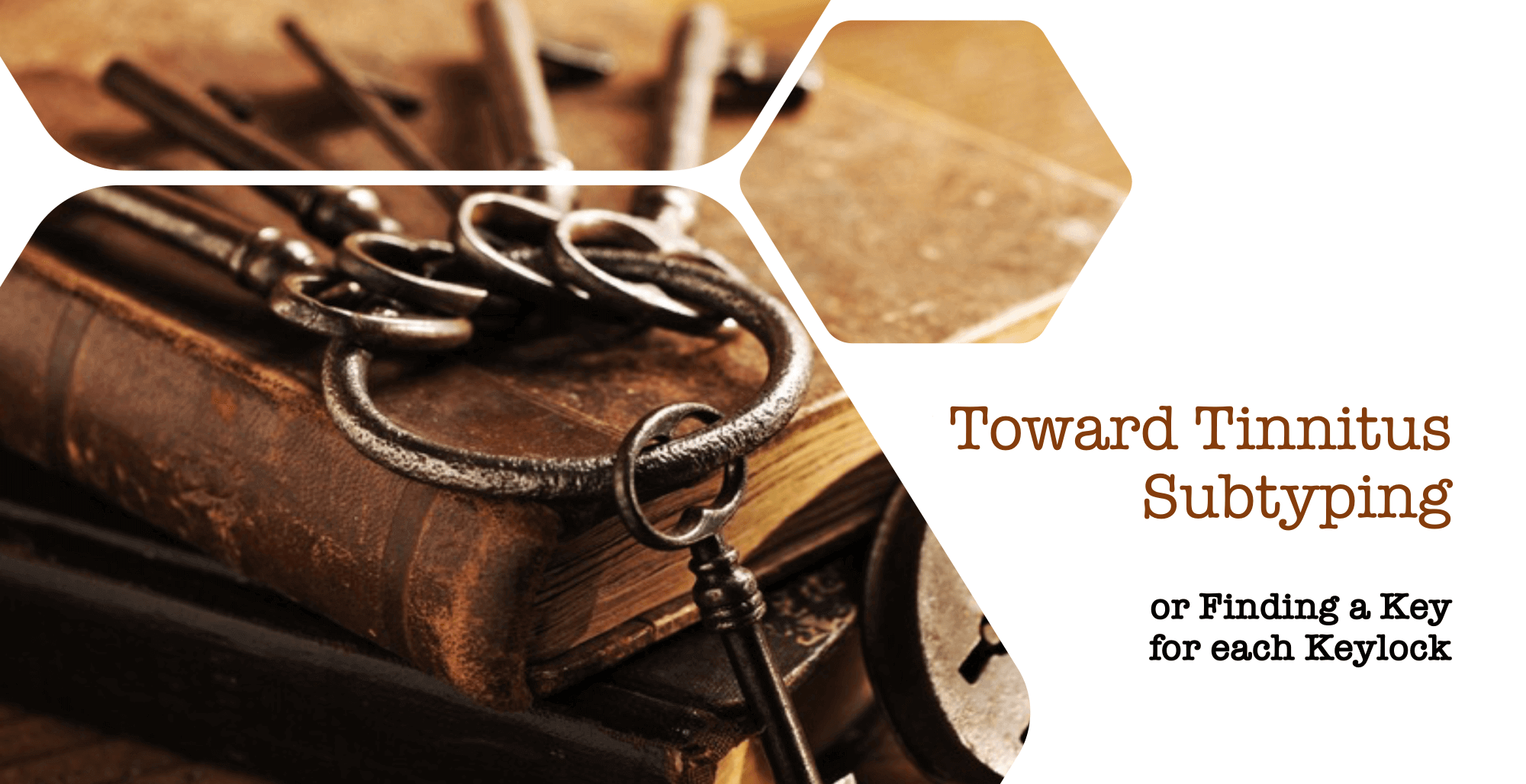 Toward Tinnitus Subtyping: or Finding a Key for Each Keylock
By Jorge P. Simoes, University of Regensburg
Dearest members of the Tinnitus Talk community,
My name is Jorge Simoes and I'm a PhD student in Regensburg, Germany, under the supervision of Dr. Winfried Schlee, Prof. Nathan Weisz, and Prof. Berthold Langguth. My interest in tinnitus sparked in 2016, when I developed tinnitus myself while I was a Master's Student in Neurosciences. Like many of you, I went to a GP only to be scorned at: "Oh, that's just tinnitus." Since then, I decided to pursue an academic career in the field, and hopefully the insights of my work will translate into better care for tinnitus patients. On a personal note, my tinnitus is quite manageable; only during periods of great stress am I really annoyed by it, especially before sleep and exams.

I am one of the 15 students participating in the European School of Interdisciplinary Tinnitus Research (ESIT). ESIT students look into different aspects of tinnitus, such as the potential benefits of acoustic treatments and transcranial magnetic stimulation, the effects of hearing aids and cochlear implants, the effects of neurofeedback, improving cognitive behavior therapy for tinnitus, tinnitus epidemiology, the genetics of tinnitus, basic auditory neuroscience, and much more.
My work aims to subtype tinnitus. We can "decompose" tinnitus into many different elements: type of perceived sound, tinnitus caused by noise-trauma or by age-related hearing loss (just to name a couple of common tinnitus triggers), degree of accompanying hearing loss, presence of hyperacusis, bothersome versus non-bothersome tinnitus, and so on and so forth. I usually compare tinnitus heterogeneity with the picture below. It shows snacks with different characteristics: they differ in taste, shape, size, texture, flavour… However, it is not so difficult to separate the nuts from the raisins, and those two from the skittles.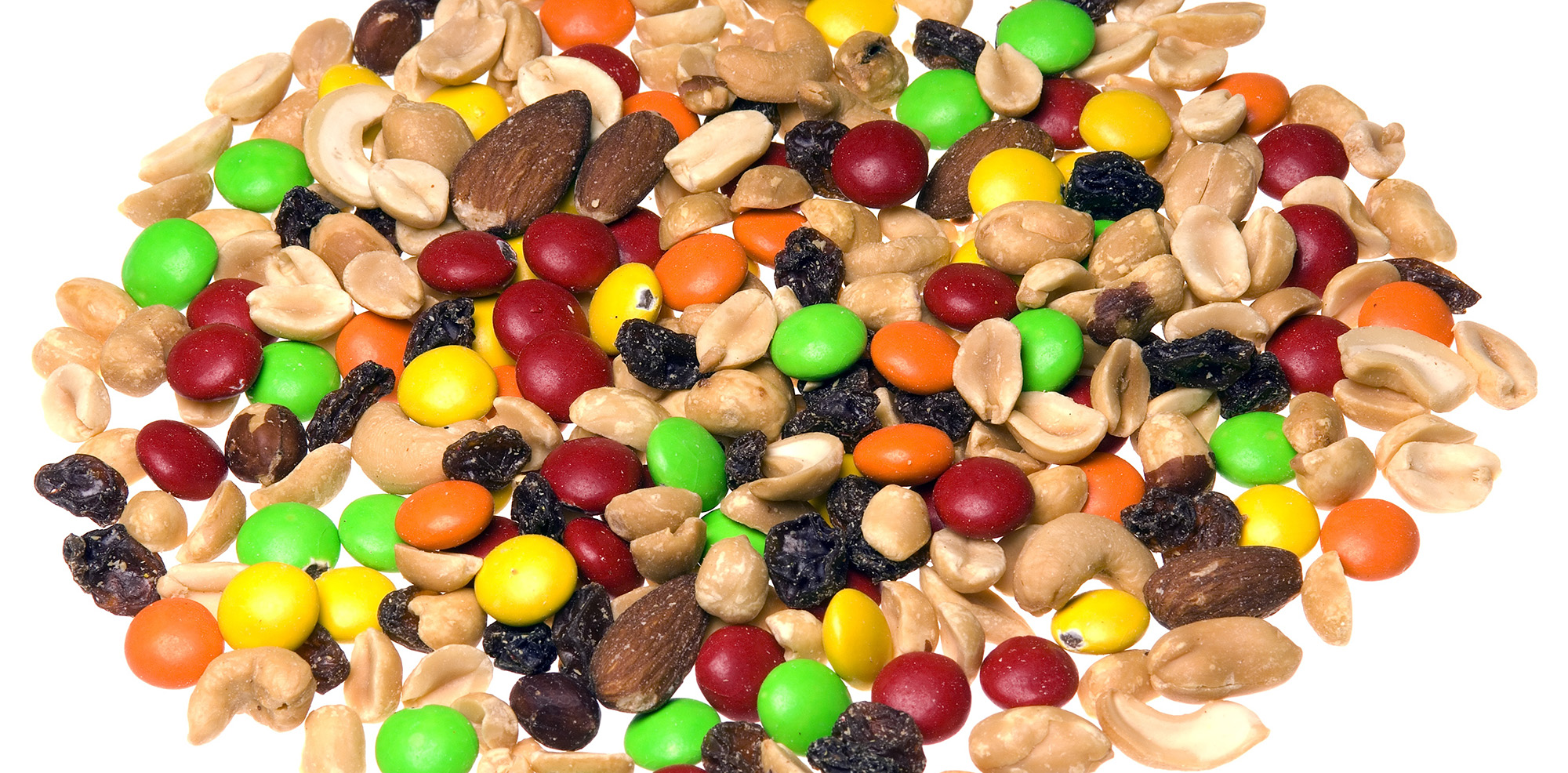 Separating tinnitus into different types, however, presents some challenges. What are the "raisins", "nuts", and "skittles" of tinnitus? That's what my work focuses on.
One can wonder why subtyping tinnitus is so important to begin with. We hypothesize that different patients will need different treatments depending on the flavour, texture, and shape of their tinnitus. For instance, we already know that cochlear implants can reduce tinnitus for patients with single-sided deafness. In other words, we know that cochlear implants benefit a subtype of patients. Also, we see in our clinical practice that certain treatments are working really well for some patients, while other patients are simply not responding to it. We often do not know why only a subset of patients improve, but we believe that tinnitus heterogeneity is a plausible explanation. Other clinicians and researchers share this opinion and this experience in their clinical work, and discussions on the Tinnitus Talk forum hint at a similar phenomenon.
"Heterogeneity" and "subtyping" are two words that are part of the zeitgeist in the tinnitus field. We hope that a greater understanding of them will translate into personalised treatments. Maybe, just like each keylock needs a specific key, each tinnitus patient needs a specific treatment.
---
Subtyping and Tinnitus Talk
When I started my PhD, my supervisor introduced me to Markku and Steve. They had an incredible dataset from a survey conducted in 2016 among members of the Tinnitus Talk forum. We had a lot of information about patients' characteristics, the treatments they had tried, and their outcomes. We first investigated whether the outcome of a treatment (for example, neurofeedback) could be used to predict the outcome of a second treatment (for example, acoustic stimulation). We presented the results last year at the Tinnitus Research Initiative (TRI) conference, and the poster is available here.
Although a highly relevant question, we faced two shortcomings. First, we did not know the order in which treatments were conducted (for example, neurofeedback first, and acoustic stimulation second), which limited the interpretation of the results (we could talk about statistical associations, but no "directionality"). And second, it was difficult to generalize our results because the same treatment could have very different characteristics. For example: Transcranial Magnetic Stimulation (TMS) can be administered with a wide range of settings, such as number of sessions, pulses per session, stimulation frequency, position of the coil, etc. This means that the experience of TMS could be very different between two persons, but in our analysis, we only had one variable called "TMS".
So, we decided to change our research question. Instead of looking at treatment outcomes to predict the outcome of other treatments, we decided to take a step back and ask a more fundamental question: Are treatment outcomes influenced by an individual's characteristics (age, gender, hearing loss, hyperacusis etc…), or tinnitus characteristics (time since onset of tinnitus, laterality, somatic tinnitus), or treatment characteristics (for this analysis we had a single variable at our disposal: how long the treatment lasted)? The results were published earlier this year.
Overall, we saw that different individual and tinnitus characteristics were more or less important depending on the treatment. From a statistical standpoint, those characteristics could explain little of treatment outcomes when looked at individually. However, once combined, they could give some hints on why a subset of individuals respond to a given treatment. For instance, we observed that patients whose tinnitus is attenuated by sounds were experiencing a better response to treatments with an auditory component (like Notched Music, Hearing Aids, Cochlear Implants, Maskers, etc.).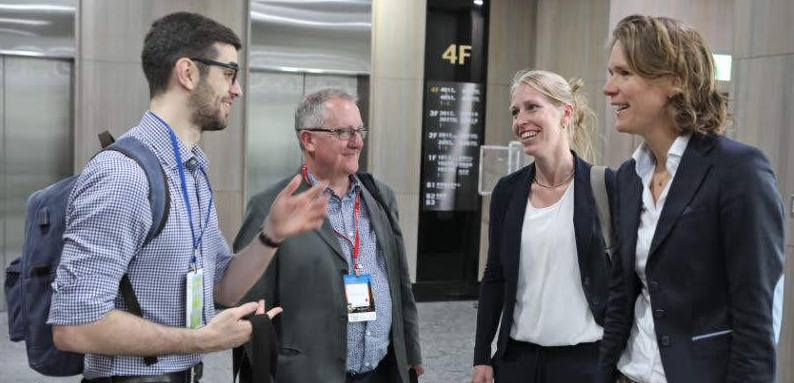 ---
What the future awaits
We believe that this line of research should be further explored in the future. Personality, coping strategies, stress levels, quality of sleep, life history, and mood represent some personal characteristics that can be further explored in the context of tinnitus subtyping. These could explain why people experience tinnitus differently and why some people are responsive to some treatments or not responsive to any treatment at all. Regarding treatment characteristics, we can look at treatment duration, whether it involved groups sessions, whether it combined multiple treatments simultaneously, etc. Eventually, we would also like to investigate whether neural signals, as recorded by instruments such as electroencephalogram (EEG), have prognostic value. For example, we know that the effects of a treatment such as transcranial magnetic stimulation depends on the rhythms of the brain (as recorded by EEGs) prior to the intervention.
---
Connecting patients and researchers
Regarding Tinnitus Hub, I am a big fan of so-called Citizen Science. I agree that there's a colossal gap between researchers and the community and bridging it should be a priority to researchers. Not only my group and I have some ambitious plans for more crowdsourced, participative research in the future (so stay tuned 😊), we also received some incredible feedback from the community, and we already have a couple of ideas on how to further explore the data we have available from Tinnitus Hub. Also, we are constantly thinking about how to further strengthen our already prolific collaboration; working with Hazel and Markku brings me great joy, and I am very enthusiastic about this alliance.
Please feel free to contact me at jorge.simoes@ukr.de